La ville intelligente en temps de pandémie
publié le 07.02.21
Séminaire en ligne – Vendredi 19 février 2021 – 15h à 19h00 CET
Amateurs d'intelligence artificielle, blockchain et de big data, cet évènement est pour vous! Découvrez comment les nouvelles technologies contribuent à rendre nos villes, et le monde, plus agréable à vivre. Rencontrez les experts mondiaux de la ville intelligence et de l'intelligence artificielle et découvrez à quel point l'avenir peut être fascinant. Ne ratez pas cet évènement unique!
La ville intelligente en temps de pandémie: la contribution des technologies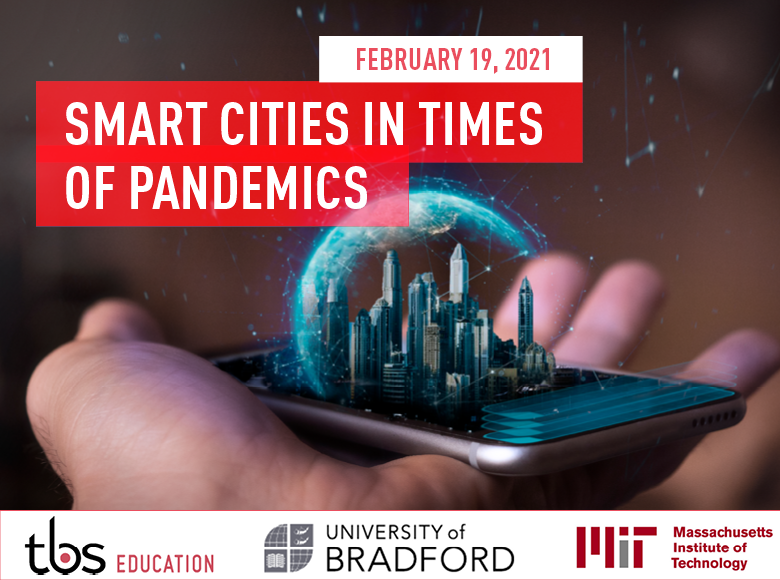 Découvrez comment la technologie peut renforcer les villes en temps de crise
L'Intelligence Artificielle au service du bien commun
L'intelligence artificielle n'est pas seulement un outil puissant pour exploiter des données, elle peut également contribuer à améliorer le monde. Découvrez comment l'intelligence artificielle, la blockchain et le big data ont aidé villes, entreprises et individus à avancer, malgré – ou parfois même grâce à – des moments difficiles. Ce séminaire passionnant explore également quelques nouvelles pistes technologies pour augmenter la résilience des villes face à des situations de crise.

Des experts mondiaux en villes intelligentes et intelligence artificielle
Ne manquez pas ce séminaire unique, qui réunit des experts mondiaux dans le domaine. Rejoignez-nous en ligne et rencontrez des experts proéminents de:
MIT, comme Kent Larson, l'expert mondial des villes intelligentes
TBS, comme Samuel Fosso Wamba, notre chercheur le plus influent au monde dans le domaine des big data analytics pour les entreprises,
L'University of Bradford, comme Shirley Congdon, Vice-Chancelier and Zahir Irani, Vice-Chancelier adjoint du Département Academic, Innovation & Quality
et bien d'autres intervenants, institutions et entreprises de premier plan!

Programme Smart Cities Seminar
Evènement virtuel en anglais
15:00-15:05 – Welcome to the Post-Covid Talk Series – Prof. Samuel Fosso Wamba – Head of the Center of Excellence in Artificial Intelligence and Business Analytics – TBS – Toulouse, France
15:05-15:10 pm – Welcome – Prof. Shirley Congdon – Vice Chancellor – University of Bradford – Bradford, UK.
15:10-15:15 – Welcome – Prof. Marie Boitier – Dean of Faculty – TBS -Toulouse, France
15:15-15:25 – Applying Artificial Intelligence for Social Good: Tackling Global Challenges – Prof. Zahir Irani – Deputy Vice-Chancellor (Academic, Innovation, and Quality) – University of Bradford – Bradford, UK
15:25-15:40 – Responsible Management and Technology for an Inclusive Society – Prof. Uthayasankar Sivarajah – Head School of Management, Professor of Technology Management and Circular Economy – University of Bradford – Bradford, UK
15:40–16:00 – Resilient Communities: Insight, Transformation, and Consensus – Prof. Kent Larson – Director of The City Sciences Group at the Media Lab – Massachusetts Institute of Technology – Boston, USA
16:00-16:15 – Leveraging unlikely partnerships to meet COVID pandemic needs – The Ventec Life Systems-GM story – Dr. Suzanne M. Miller, MD – Emergency Physician & Health Tech Executive – Ventec Life Systems – Seattle, USA & Melbourne, Australia
16:15-16:25 – Managing the Health of Nations Initiative (MHoN) – Brief Overview – Julius Akinyemi – Founder of Unleashing the Wealth of Nations / MHoN Team at the Media Lab – Massachusetts Institute of Technology – Boston, USA / TBS – Toulouse, France
16:25-16:50 – Engineering for preventative Health – The value of Ubiquitous Sensing enabled by Deep Neural Networks – Prof. Akintunde Ibitayo Akinwande – Professor of Electrical Engineering and Computer Science at the School of Engineering – Massachusetts Institute of Technology – Boston USA
17:00-17:20 – Atlas of opportunity: Using large scale mobility and spending data to predict economic growth and business performance in urban area – Mohsen Bahrami – Postdoctoral Associate at MIT, Connection Science Lab, IDSS – Massachusetts Institute of Technology – Boston, USA
17:20-17:35 – The big brake of AI: lack of consciousness – Alessio Martini – CEO & Founder – AiGlimmer – Piedmont, Italy
17:35-17:50 – Towards redefining the nature of work: Adjusting to epidemic-induced telework – Prof. Kevin Carillo – Coordinator Master of Science Big Data, Marketing & Management Program – TBS – Toulouse, France
17:50-18:05 – Transparency and Trust in the food chain amid a pandemic: how signaling theory and advanced technologies enable smart(er) cities – John Keogh – Strategist & Advisor to CEOs & Boards. Author & Researcher in Management Science on Trade Policy, Technology, Supply Chain – Shantalla Inc. – Toronto, Canada
18:05-18:20 – On-demand homeownership and the as-a-service economy – Daniel Dubois – Co-founder at Key, a real estate enterprise with a new model for home ownership – Key – Canada
18:20-18:35 – The Transformative Influence of Smart Cities: Experiences from Five European Projects – Prof. Vishanth Weerakkody – Dean – Faculty of Management, Law and Social Sciences, Professor of Digital Governance – University of Bradford – Bradford UK
18:35-18:40 – Questions & Answers/Closing Remarks – Prof. Samuel Fosso-Wamba & Julius Akinyemi – TBS – Toulouse, France
Biographie des participants
Akintunde Ibitayo (Tayo) Akinwande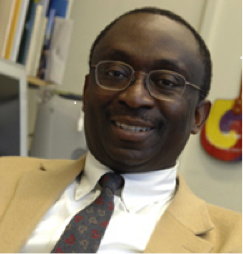 Akintunde Ibitayo (Tayo) Akinwande is a Professor in the Electrical Engineering and Computer Science Department of the Massachusetts Institute of Technology, Cambridge, MA.
Professor Akinwande received a B.Sc. in Electrical and Electronic Engineering from the University of Ife, Nigeria, a MS and Ph.D. in Electrical Engineering from Stanford University, Stanford, California. Professor Akinwande joined Honeywell Inc. in 1986 where he initially conducted research on GaAs Complementary FET technology for very high speed and low power signal processing. He later joined the Si Microstructures group where he conducted research on pressure sensors, accelerometers, thin-film field emission and display devices. Professor Akinwande joined MIT's Microsystems Technology Laboratories (MTL) in January 1995 where his research focuses on micro-fabrication and electronic devices with particular emphasis on smart sensors and actuators, intelligent displays, large area electronics (macro-electronics), field emission & field ionization devices, mass spectrometry and electric propulsion.
Prof. Akinwande is a recipient of the 1996 National Science Foundation (NSF) Career Award. He has served a number of technical program committees for various conferences, including the Device Research Conference, the International Electron Devices Meeting, the International Solid-State Circuits Conference, the International Display Research Conference and the International Vacuum Microelectronics Conference.
Professor Akinwande holds numerous patents in MEMS, Electronics on Flexible Substrates, Display technologies and has authored more than 100 journal publications. He was a visiting professor at the Cambridge University Engineering Department and an Overseas Fellow of Churchill College in 2002-2003. He is a current member of the IEEE Nanotechnology Council.
Research Interests: Microstructures and nanostructures for sensors and actuators, and vacuum microelectronics. Devices for large area electronics and flat panel displays.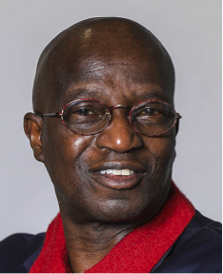 Julius Akinyemi is the Founder and CEO of UWINCorp Inc., the blockchain based Mobile Commodity Marketplace that aims to create the Next Generation Capital Market Infrastructure for rural producers and indigenous genetic assets.
Julius is an Entrepreneur-In-Residence at the MIT Media Lab. He is also the Coordinator of the Management de l'Innovation Technologique Specialized Masters at TBS in Toulouse, France. He is a technology innovator and an experienced senior executive.
Before his affiliation with the MIT Media Lab, he was the Global Director of Emerging Technologies for PepsiCo Inc., and prior to joining PepsiCo, he was the Senior Vice President for Emerging Technologies and the Wireless Business Technologies at Wells Fargo Bank in San Francisco.
He is currently a member of the appointed consultants by the World Intellectual Properties Organization (WIPO), an agency of the United Nations in Geneva, as Intellectual Properties practitioner. Julius is one of the 12 member global jurors for OECD's prize for taking Innovation to scale. He is the initiator of leveraging emerging technologies to measure the health of nations to combat current and future viruses. Julius received his MBA degree from Ohio University, Athens, Ohio, USA and a fellow at MIT's Connection Science group.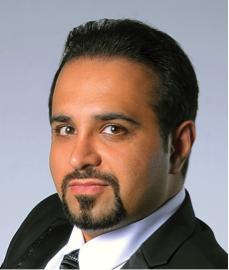 Mohsen Bahrami is a postdoctoral associate in the Connection Science group within SSRC at MIT.
His research field is computational social science and he has been working on data driven behavioral analytics to analyze, describe, and predict individual and group behavior using large-scale datasets from various industries. He has conducted academic research and completed industry projects under supervision of Prof. Alex 'Sandy' Pentland. He is currently conducting research concerning how human mobility, social interactions, and peer influence can affect health and economic outcomes.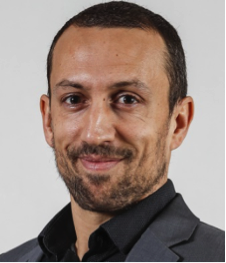 Kevin holds a PhD degree in Information Systems from the School of Information Management of Victoria University of Wellington, New Zealand, a Master's Degree in Software Engineering and Applied Mathematics (ENSEEIHT, Toulouse, France) and a Master of Science in Business Administration, option Management Information Systems (John Molson School of Business, Concordia University, Montreal, Canada). His current research interests include artificial intelligence, big data and data-driven business, free/open source software communities, online communities, and peer production.
He has authored scientific publications in academic journals such as the European Journal of Information Systems (EJIS), Journal of Information Technology (JIT), Information & Management (I&M), Journal of Strategic Information systems (JSIS), Communications of the Association for Information Systems (CAIS) and European Management Review (EMR), amongst others.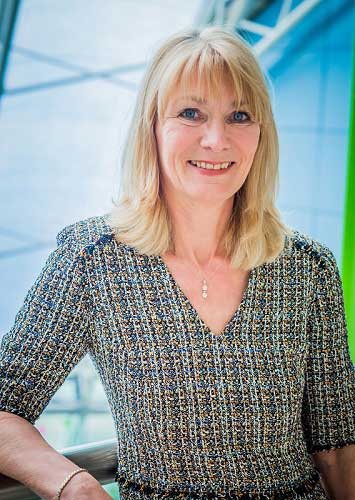 Vice-Chancellor Professor Shirley Congdon is responsible for the leadership and management of the University of Bradford, leading the development of its values and strategy.
Shirley is the eighth Vice-Chancellor of the University of Bradford and is the first women to hold the role. Shirley has significant experience of working in higher education championing the quality of the student experience, widening participation, engagement with business and communities and advancing the quality of research and innovation.
Originally qualifying as a Registered Nurse, Shirley's professional and academic expertise lies within the area of health and social care, service modernisation and cultural change, research methods and evidence-based practice. She has a strong track record in all aspects of university leadership, having worked within the field of higher education for 25 years and held senior roles in three different universities.
Shirley is passionate about equality and diversity, social inclusion and widening participation in higher education; opening up opportunities and unlocking potential for people of all backgrounds.
Shirley is a tireless ambassador for students and is committed to ensuring students get the best possible education and support that leads to a rewarding career after they graduate. Her number one priority is to place the student experience at the heart of all aspects of University activities.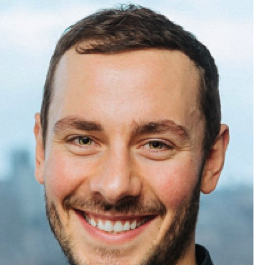 Daniel Dubois is a serial tech entrepreneur, sales and culture expert. He is the co-founder of Key which has over $2B in top-tier real estate tied up to create a new model for homeownership.
Prior to Inward and Key, Daniel sold his last two venture-backed companies and joined Airbnb full-time where he managed nearly a billion-dollar book of business. Daniel has been named Top 30 Under 30, a Canadian G20 Delegate, and has been invited for one-on-one meetings with world leaders such as Justin Trudeau, Prince William, and Kofi Annan.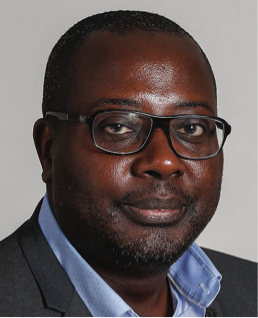 Samuel Fosso Wamba is a Professor at TBS, France, and Visiting Professor of Artificial Intelligence in Business at The University of Bradford, UK.
He earned his Ph.D. in industrial engineering at the Polytechnic School of Montreal, Canada. He also holds two master's degrees: one MSc in mathematics from the University of Sherbrooke in Canada and another MSc in electronic commerce (major: computer science) from HEC Montreal, Canada. His current research focuses on the business value of I.T., inter-organizational systems adoption, use and impacts, supply chain management, electronic commerce, blockchain, artificial intelligence for business, social media, business analytics, big data, and open data.
His work has been published in several international conferences and journals, including the following: Academy of Management Journal, European Journal of Information Systems, International Journal of Production Economics, International Journal of Operations & Production Management, International Journal of Production Research, Journal of Business Research, Electronic Markets, Technology Forecasting and Social Change, Information Systems Frontiers, and Production Planning & Control.
In 2017, he won the Best Paper Award by The Academy of Management Journal and by The Electronic Markets: The International Journal on Networked Business. He has been serving as a member on the editorial board of five international journals. Moreover, he is a CompTIA RFID+ Certified Professional, and the Academic Co-Founder of RFID Academia.
Apart from teaching and conducting research, He leads TBS's Center of Excellence in Artificial Intelligence & Business Analytics. In one of his areas of research, he has been recently recognized as the most influential scholar in big data analytics and enterprises based on the number of published articles and the number of citations , and among the 2% of the most influential scholars in the world based on the Mendeley database that includes 100,000 top-scientists. He ranks in ClarivateTMs 1% most cited scholars in the world for 2020, from the "Highly Cited ResearchersTM" list that identifies global research scientists who show exceptional influence-reflected in the publication of multiple papers frequently cited by their peers. Furthermore, his current Google Scholar h-index is 46, with 9 085 citations by November 29, 2020. He tweets at @fowassa.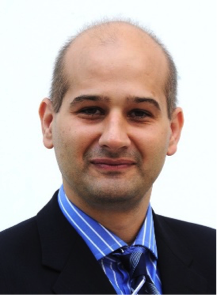 Pr Zahir Irani is a Deputy Vice-Chancellor at the University of Bradford, (UK). He is also the appointed Chair of the Bradford and District Council Covid-19 Economic Recovery Board.
He has worked across academe in senior management roles and previously worked for the UK Government as a Senior Policy Advisor in the Cabinet Office. He has published extensively in leading academic journals and has attracted research funds from the EU (FP7, H2020), EPSRC, ESRC, QNRF and various industry sources. He tweets at: @ZahirIrani1.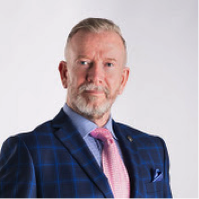 John Keogh is a strategist, C-level advisor and academic researcher with 35 years of executive leadership roles as Director, VP and SVP in global Supply Chain Management, Information Technology, Technology Consulting and international Supply Chain Standards.
He advises the public and private sectors worldwide and is a regular keynote speaker and subject matter expert on TV and Radio. Currently, Mr. Keogh is the founder and managing principal at Toronto-based, niche advisory and research firm Shantalla Inc. With a passion for simplifying complexity and reducing information asymmetry in supply chains, his advisory and research focus is primarily on how technologies can combine with industry standards and analytical science to enhance transparency and trust and meet regulatory requirements.
Mr. Keogh holds a CPIM designation from APICS and is certified in RFID+ by CompTIA. He has a post-graduate diploma in Management, an MBA in General Management and an MSc in Business and Management Research (with distinction). He is currently completing doctoral research on supply chain transparency and trust at Henley Business School, University of Reading. Mr. Keogh has published 20 academic articles and book chapters and has featured in numerous online and print publications.
Mr. Keogh is the founder of the Vietnam Food Integrity Center, a time-based project that aimed to understand Vietnamese SMEs' needs and provide guidance and tools for entering the global food value chains. In 2019, he founded a novel video interview series called "The Future of Food 10×10," where he interviews ten executives or subject matter experts for 10 minutes on various food industry topics. In October 2020, he completed the Future of Food 10×10 Blockchain series with ten firms. He followed with an academic panel to explore and discuss the blockchain series and identify gaps in knowledge and further research needs. The series can be found here.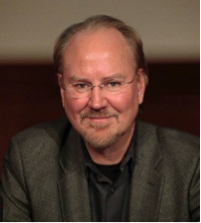 Kent Larson is Director of the City Science research group at the MIT Media Lab. Before joining MIT full-time in 2000, he practiced architecture for 15 years in New York City.
His research focuses on developing urban interventions that enable more entrepreneurial, livable, high-performance urban districts. Projects include advanced simulation and augmented reality for urban design, transformable micro-housing for millennials, mobility-on-demand systems that create alternatives to private automobiles, and urban living lab deployments in Hamburg, Helsinki, Andorra, Taipei, Shanghai, Toronto, and Guadalajara.
He and the researchers from his MIT lab have twice received the "10-Year Impact Award" from Ubicomp: a "test of time" award for work that, with the benefit of that hindsight, has had the greatest impact. His book, Louis I. Kahn: Unbuilt Masterworks was selected as one of the Ten Best Books in Architecture by the New York Times Review of Books. Larson's TED talk, "Brilliant designs to fit more people in every city," summarized his vision for cities in the future.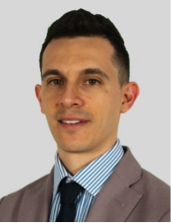 Alessio Martini is a Mechanical engineer with a Ph.D. in Computer Science applied to industrial engineering.
In his ten years career, Alessio Martini has been involved in many data science projects dealing with data treatment and machine learning algorithms for performance optimization, predictive maintenance and risk monitoring ranging from power generation to manufacturing and chemicals. He is the founder and CEO of AiGlimmer, an innovative startup with the aim to reduce AI projects failure allowing people to connect and exchange AI services/products in the fields of education, recruitment, projects management and funding.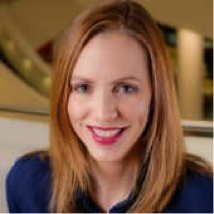 Dr. Suzanne M. Miller is a physician with a penchant for business and technology looking to expand her impact on others. After earning a MD at Harvard Medical School and training in emergency medicine at Stanford University, Suzie has practiced medicine on every continent.
Highlights include serving as attending emergency physician and ultrasound director at a level I trauma center near Washington, DC, providing disaster response after the Haitian earthquake, volunteering in Palestinian refugee camps, and caring for adventure racers from the Sahara Desert to Antarctica. After finding success as founder and CEO of MDadmit medical admissions and writing several best-selling books, Suzie merged her interest in medicine, business, and technology by serving as early-stage chief medical officer (CMO) for Eniware, a Noxilizer spin-off company providing portable sterilization solutions for the developing world. Since she began splitting her time between Australia and the US, Suzie continues to work in emergency medicine and serves as CMO for mHealth Digital, which has launched its first app called SunVisor in the US and Australia. Suzie hopes to leverage her unique experiences practicing medicine in developed, under-resourced, and austere environments; running her own successful business; and liaising between engineers, entrepreneurs, physicians, and patients to continue developing health technologies that improve lives.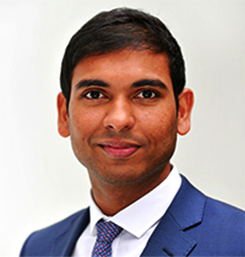 Sankar Sivarajah is the Head of School of Management and Professor of Technology Management and Circular Economy at the School of Management, University of Bradford, UK. He is also the Head of Business Analytics, Circular Economy and Supply Chain (BACES) Research Centre at the School of Management.
He is actively engaged in research and teaching in the field of circular economy and responsible use of technology. He has a successful track record of managing over £3 million worth of large scale R&D and consultancy projects funded by national, international funding bodies and commercial organisations. Some of the notable funders have been the European Commission (FP7, H2020, Marie Curie), Qatar National Research Fund (QNRF), Innovate UK/DEFRA and British Council focusing on projects addressing business and societal challenges surrounding themes such as Blockchain use in Financial Services, Smart Waste and Cities, Energy efficient data centre, Social innovation and Participatory Budgeting.
His research has been published by leading international scientific journals and reputable media/trade publications such as BBC Yorkshire, Computer Weekly, Public Sector Focus and London School of Economics academic blog. He holds a PhD in Management Information Systems from Brunel University London, a MSc with Distinction in Management from Cass Business School (City University, London) and a first-class BSc (Hons) in Business and Management specialising in Computer Sciences from Brunel University London. He is a Fellow of the UK Higher Education Academy (FHEA), a member of the British Academy of Management (BAM) and Association for Information Systems (AIS). He tweets at @SankarSivarajah.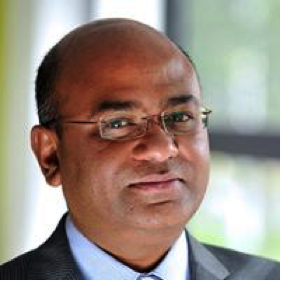 Vishanth Weerakkody is the Dean of Faculty for Management, Law and Social Sciences and Professor of Digital Governance in the School of Management at University of Bradford.
He maintains a healthy research track record and continues to publish in high impact journals. His current research and teaching are multidisciplinary and centred around public sector policy implementation, process transformation through digital technologies, social innovation and the implementation, diffusion, and adoption of disruptive technologies in society.
His passion for solving societal problems through research and innovation has allowed him to attract over £25 million of R&D funding over the last few years from the EU, ESRC, Qatar Foundation, British Council and UK Local Government. Given the changing landscape of UK within Europe, he is particularly passionate about research and innovation to tackle the societal challenges prioritized in the UK National Industry Strategy, including the use of emerging technologies to transform health and social care and using community-led innovation to deal with increasing levels of scarcity and poverty. Prior to joining academia, he worked in several multinational organisations including BAT Industries and IBM. Vishanth's full profile can be found at: https://www.bradford.ac.uk/staff/vweerakkody
Inscrivez-vous maintenant!
Cet évènement est ouvert à tous, il suffit de vous inscrire au préalable. Veuillez noter que le séminaire se déroule entièrement en anglais. Rendez-vous le 19 février!
Vous trouverez le formulaire d'inscription en bas de la version anglaise de cette page.